Eko-Konnect is hosting the annual Users Conference from 28 – 29 January 2020 at the Radisson Blu Hotel, 38 – 40 Isaac John Street, Ikeja, Lagos State. The theme of this year's Users Conference is "Developing a National Repository for Science & Humanities".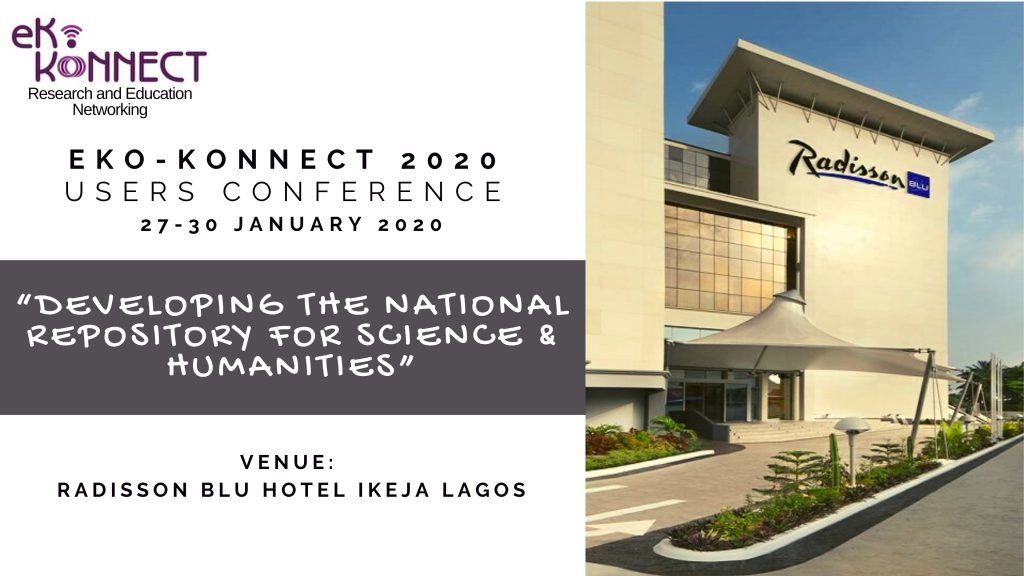 The conference is geared at promoting open scholarship, preserving and providing access to digital content and the support of research data management. It will feature a number of prominent speakers from within and outside Nigeria will give presentations on key issues around the subject matter.
The conference pre-event workshop on Repository and eduid policy will take place on 27 January 2020 for invited members of our community.
Visit the event website here for further details on the conference agenda and registration.