Eko-Konnect concluded its Moodle Course Development and Administration training for academic staff of the Distance Learning Institute of the University of Lagos.
The training held at the Arthur Mbanefo Digital Research Centre from 18th to 28th May 2021. The Vice-Chancellor of the university, Prof. Oluwatoyin Ogundipe in his remarks during the opening ceremony, highlighted the importance of the training as part of the university's adoption of digital technology. He encouraged the participating staff to use the opportunity to improve their e-skills and pedagogical understanding of e-learning to effectively deliver online teaching using the University's Learning Management System.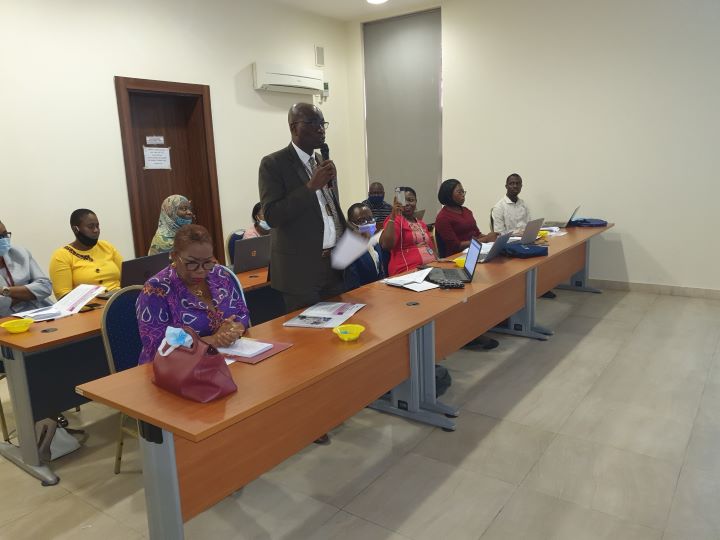 The Eko-Konnect training facilitators led by Mr Olayiwola Lawal covered various formats and techniques in developing and administering online course delivery to the institute's students using Moodle, and how to incorporate Zoom Videoconferencing for blended learning.
By the end of the training, Prof. Oluwole Faminoni Deputy Vice-Chancellor of the University of Lagos, preceded the closing and, presented certificates to the participants with the Director of the Distance Learning Institute, Prof Uchenna Udeani who in her closing speech, thanked Eko-Konnect for the collaboration and preparation for the training that had been over one year in the making due to the Covid-19 lockdown. In his brief remarks Owen Iyoha, MD of Eko-Konnect expressed the hope that the training would improve DLI.s training of its students and galvanise the wider campus community to embrace e-learning and collaboration tools like Moodle and Zoom as integral platforms for the delivery of learning and teaching to all students in the university.