Nnamdi Azikiwe University joined the Eko-Konnect Campus Technology Internship Program with a view to delivering skills developments in STEM disciplines and working on. General Manager of Eko-Konnect Mr Owen Iyoha explained that over the last two years the growing relationship between the university and Eko-Konnect to develop the research and education networking infrastructure and services of the university meant that establishing the CTIP was a natural progression.
Mr Iyoha said he looked forward to the development of the programme in the university and impact that the program would have within and outside campus as students develop skills in programming and other relevant skills for today's digital technologies. Professor Charles Esimone, DVC Academic was nominated to chair the CTIP programme in Unizik. Mr Iyoha then provided the first set of robots that would be used during CTIP to develop programming skills of the Interns using the robots.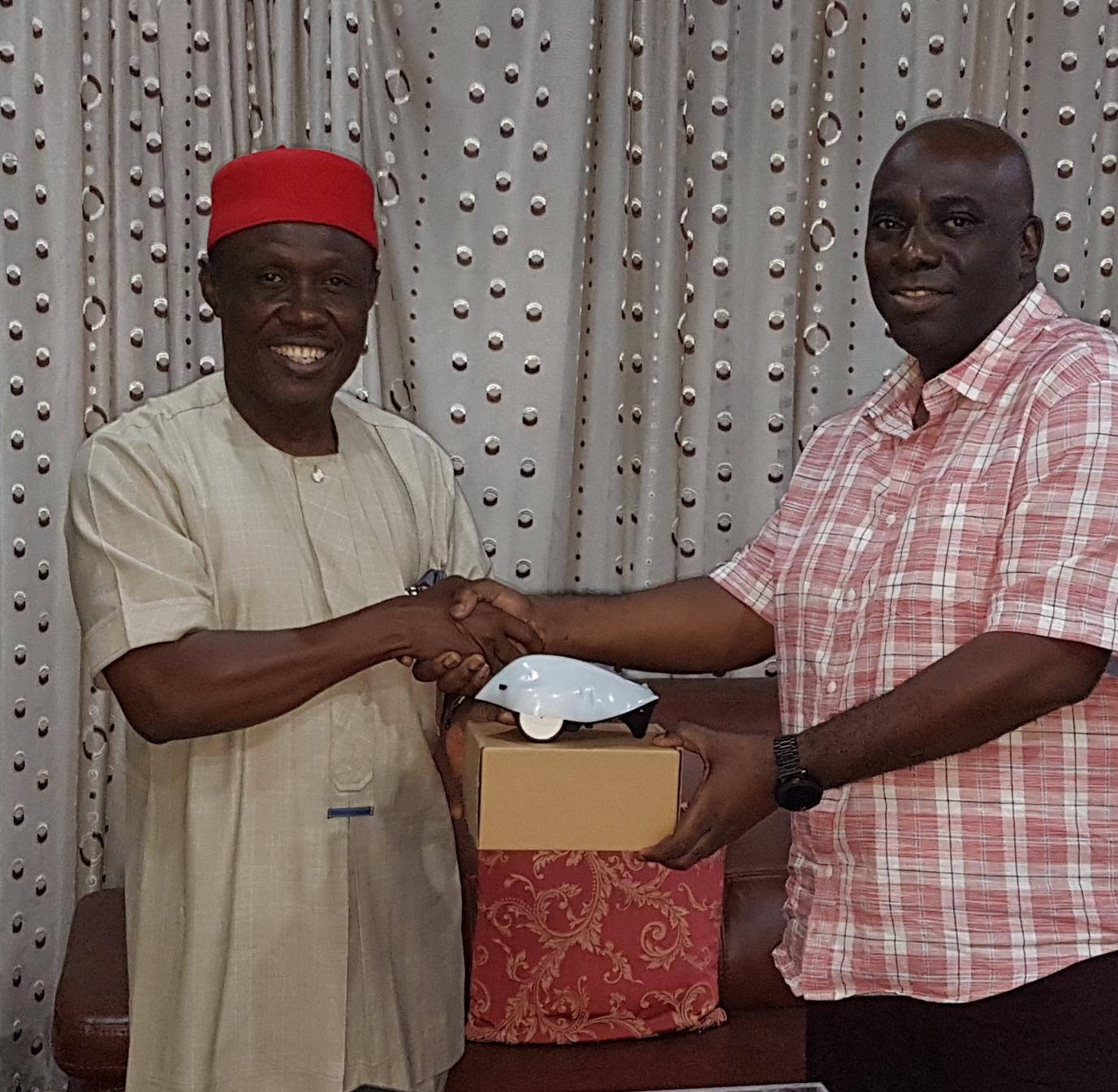 In his response the Vice-Chancellor of Unizik Prof. J.E. Ahaneku expressed his thanks for the initiative noting that with the impact that technology is having in all areas of life the CTIP was a welcome development particularly for his students and younger students in secondary schools to have more exposure to the global digital technology trends and develop the appropriate schools to thrive in this exciting environment. He mentioned that he looked forward to Eko-Konnect participating in other activities of the university to enhance collaboration and research.