Eko-Konnect is happy to announce its Annual Users Conference from 23 – 25, January 2024 at the Radisson Blu Hotel, Ikeja, Lagos, Nigeria. The theme of this year's Users Conference is "Empowering Research and Education Ecosystem with Digital and Open Infrastructure"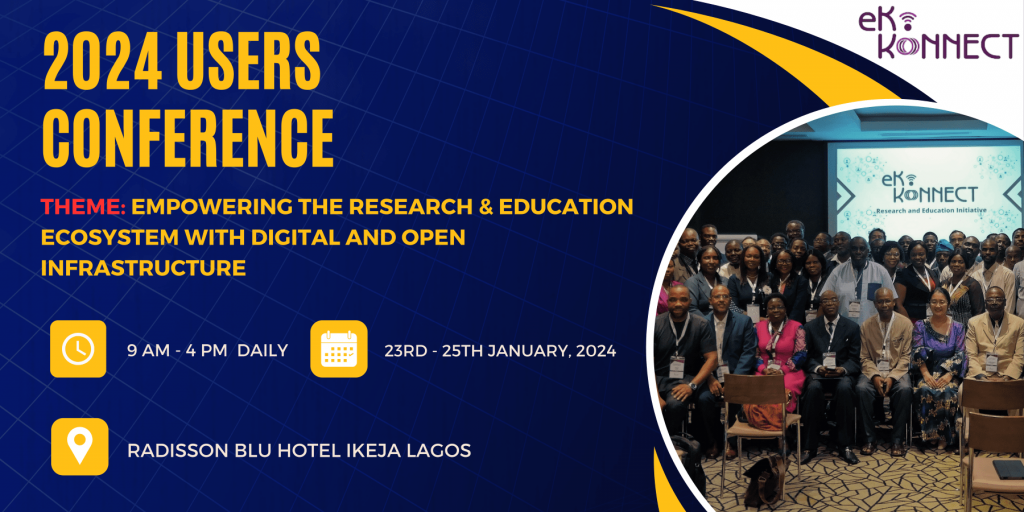 The event will highlight some of the infrastructure and community engagement required to deliver an increasingly productive and visible research ecosystem in Nigeria.
This Conference brings together practitioners in the research and education community including Senior Management, Policymakers, Directors of ICT, Librarians, researchers and service providers across the Nigerian and West African region.
Visit the event website here for further details on the conference agenda and registration.