Eko-Konnect will be hosting its Annual Users Conference from 25 – 27 January 2022 virtually. The theme of this year's Users Conference is "Open Science for National Development"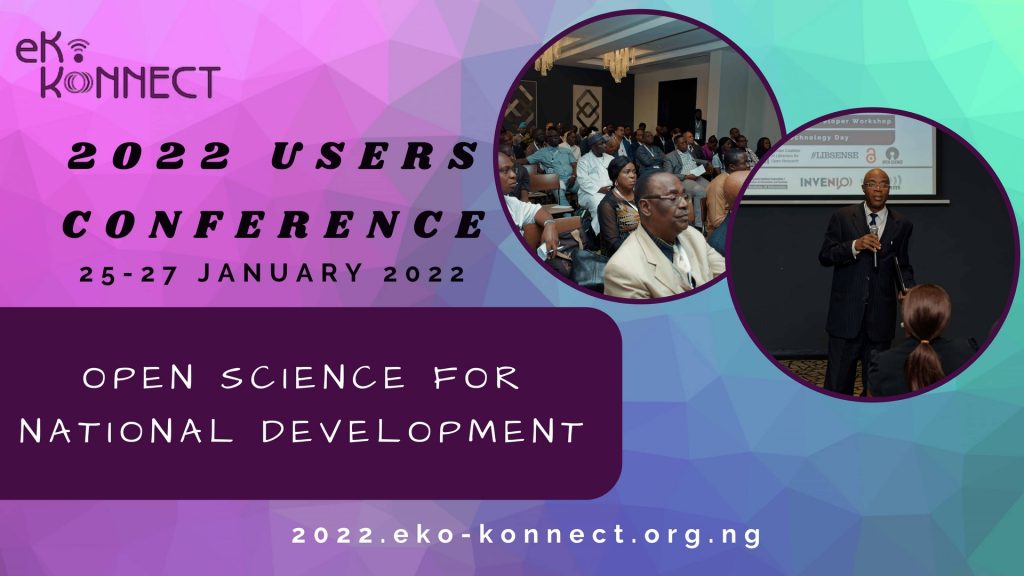 The conference is a great way to kick off your year with 2 sessions daily dealing with important issues for implementing policies, infrastructure and capacity building in open science and open access and methods for digital adaptation of research and teaching practice.
Visit the event website here for further details on the conference agenda and registration.