Eko-Konnect 2022 Users Conference brought together practitioners in the research and education networking community, including, ICT Directors, systems/network administrators and engineers, librarians, researchers, policymakers, and service providers from across Nigeria along with international speakers and participants.
This year's event was online again due to safety concerns around the Coronavirus (Omicron variant) pandemic. We sincerely hope that the 2023 conference will resume as a physical meeting with the option to join online also.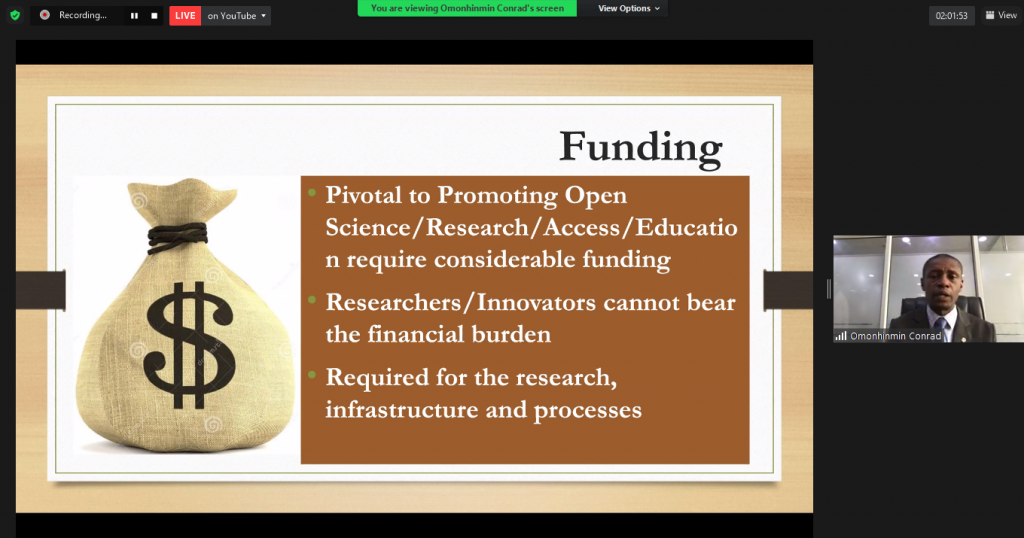 The theme of this year's conference Open Science For National Development set the stage as a follow from the National Open Science Symposium to implement the outcomes and call to action to deliver on a national open science roadmap for Nigeria in 2022 in collaboration with the REN community and all relevant policy and government stakeholders and private sector stakeholders.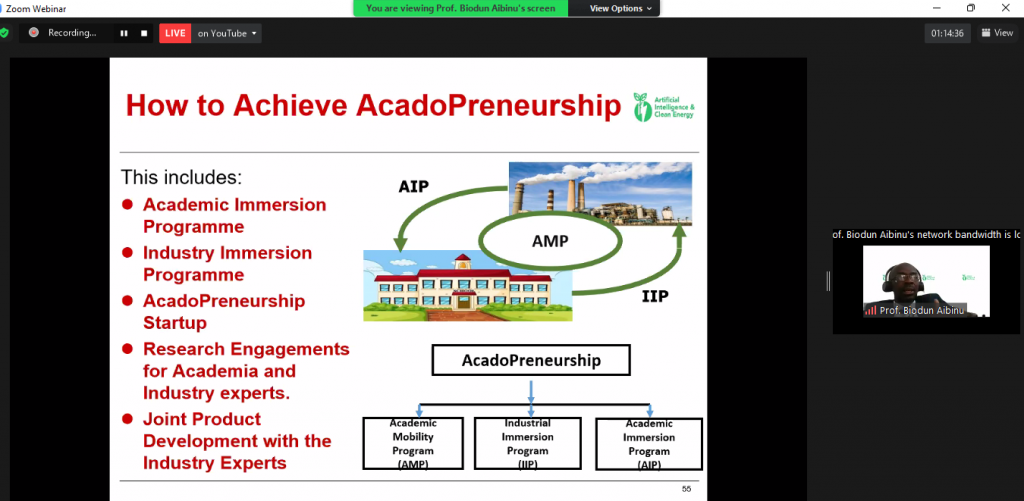 The emphasis during the 3-day conference was placed on ensuring collaboration among all stakeholders so that expertise and resources could be channelled effectively in the development of Open Science in alignment with the Open Science goals as defined and ratified by UNESCO. During the conference, speakers emphasised the need to quickly adopt a national Open Science Policy and commence a concerted program of advocacy and capacity building across the country to create open science communities on campuses and to develop open research practices, especially among post-graduate students/researchers and librarians. Recent developments such as the Nigeria Identity Federation (eduID.ng) acceptance into the global eduGAIN federation with opportunities to be exploited as national open science infrastructure including national repositories and e-learning platforms and publishing platforms are developed.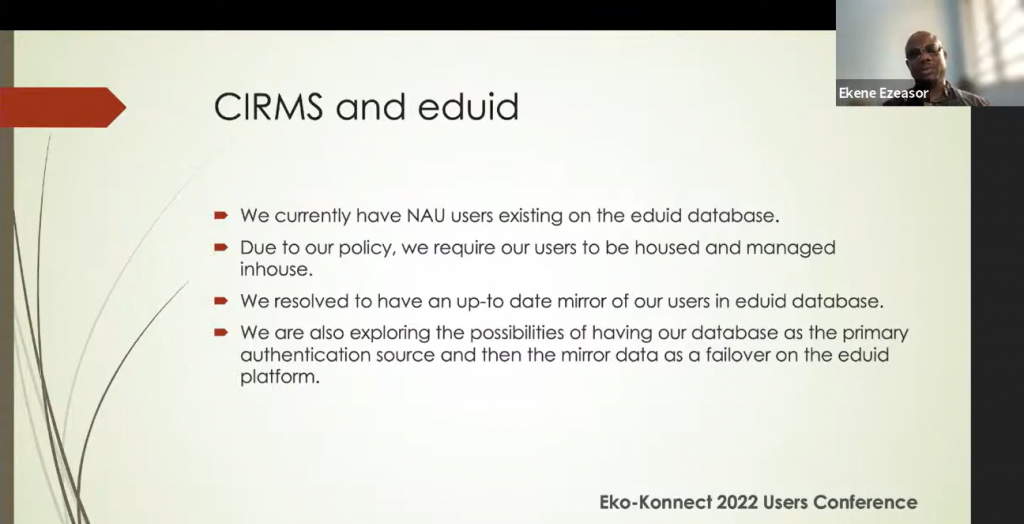 The 3-day event ended with an Eko-Konnect community day moderated by Olayiwola Lawal where some institutions including Usmanu Danfodyo University, Nnamdi Azikiwe University, IBBUL, and University of Lagos Distance Learning Institute provided testimonies of how they are using NREN services provided by Eko-Konnect in their campuses while advocating that other institutions take up key services to improve their research and education practice. In his concluding remarks, Mr Owen Iyoha, CEO Eko-Konnect expressed his hope that with concerted ongoing efforts of Eko-Konnect, international partners and stakeholders, Open Science would make significant inroads into research practice with attendant infrastructure and training established nationwide in 2022.

For more information about the 2022 Eko-Konnect Users Conference including access to the presentations use the session links below:
All the conference session videos are available on the Eko-Konnect Youtube channel: